Ok, I take back what I said about Pepe being afraid of the golf cart….Cris' driving isn't just fast, its crazy! With the sharp turns he was making at practice, I'm surprised anyone managed to stay on the thing!
That right there woulda had me lying flat on the sidelines! It still looks like fun though. On a side note, I wasn't crazy about Pepe's hair when he first started growing it out, but now I love that he and Marcelo are becoming hair twins. Lookin' good Pepe!
Poor Jese can't catch a break, it was reported that there was a gas explosion in his apartment complex today. The explosion happened in the garage of one of the first floor flats, but the fire spread, damaging an entire floor. As a result of the fire, two people were admitted to the hospital for fume inhalation and another in critical condition after suffering facial burns. Jese, who is still on crutches, had to be rescued by a fireman but thankfully made it out safely. According to a tweet from Rmadridinfo, Jese will be staying with Arbeloa for the time being.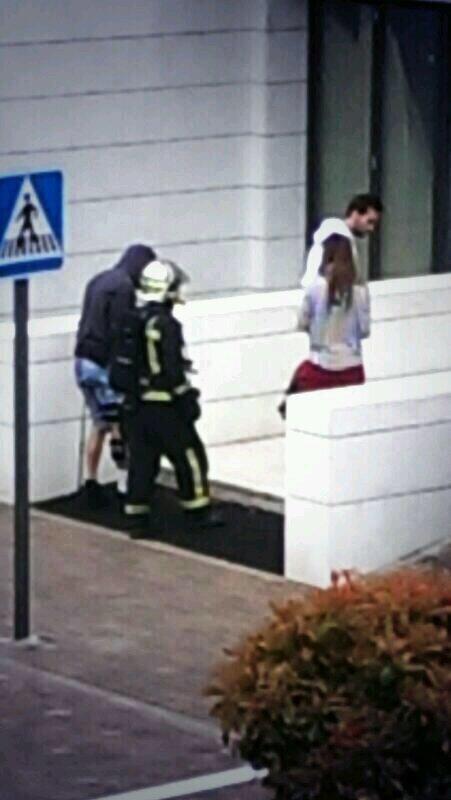 Some more frightening scenes from today…..apparently Sergio Ramos found himself in another recording studio, this time with rapper DMOL.
No word on if he was just hanging out or if he was there to jump on el track.
Pics & Gifs via gfsports, and mgef.
-Maisougio