Hey! It's Dr. P (the artist formerly known as P, @phyllisschulz on Twitter). I'll be posting about Group C (Cote d'Ivoire, Japan, Colombia, and Greece) during the beautiful madness that is the World Cup. Just a quick drive by with what the teams have been up to.
All four teams in Group C have safely made it to Brazil, though not without headaches.  The Greek team's flight out of Newark (ugh) was cancelled on Friday due to technical problems with the navigation system.  They were able to finally take off the next day thanks to a FIFA charter flight.  Their transportation woes continue in Brazil, where they now have to travel around in this:
Continuing with the brightly colored transportation theme, Japan arrived in Brazil on their very own Pokemon plane: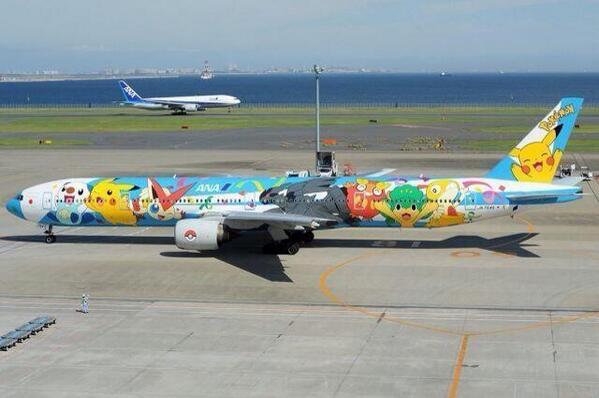 These photos make me happy that I am colorblind and a little sad for those of you that aren't.
Meanwhile, while training with Cote d'Ivoire, former Gunner and current Roma player Gervinho has finally found a headband that actually does not make him look like an alien.
So much better than this:
Full disclosure: I am a diehard Gooner and am truly happy he finally sorted his headband issues out.
Finally, Colombia's training session looked like a routine from So You Think You Can Dance:
The next bench dance?
Anyways, now it's time for me to go off and learn how to spell the Greek players' names.
Happy World Cup!
-Dr. P.