When: July 5, 4:00pm EST
Where: Salvador, the capital city of the state of Bahia. It is also known as Brazil's capital of happiness and holds the largest carnival celebration in the world.
Stadium: Itaipava Arena Fonte Nova
Capacity: 55,000
Pitch Status: Very good
Referee: Ravshan Irmatov (Uzbekistan)
Previous Meetings: These two teams have never met.
Interesting Fact: Costa Rica forward Bryan Ruiz plays at PSV Eindhoven with Dutch midfielders Wijnaldum and Memphis "super-sub" Depay.
Key Statistics: The Netherlands have scored the most goals in this World Cup thus far (12), but they have also conceded the most goals (8). Conversely, Costa Rica have only conceded two goals (only one from open play) but have scored just 5 goals.
Team News: Midfielder (and part-time Rockette) Nigel de Jong is out for Netherlands. He sustained a groin injury during the match vs Mexico and is expected to be out 2-4 weeks. Another midfielder Leroy Fer is still nursing a hamstring injury and his availability is unknown. There is speculation Van Persie is carrying a thigh injury, and it is unknown if he will be fit or if Van Gaal will chance him in this game. Costa Rican defender Roy Miller has a leg injury and is out of the tournament. Goalkeeper Navas suffered a bruised shoulder during the Greece game but has been declared fit to play. Defender Duarte received a red card during the game vs Greece and will sit this one out.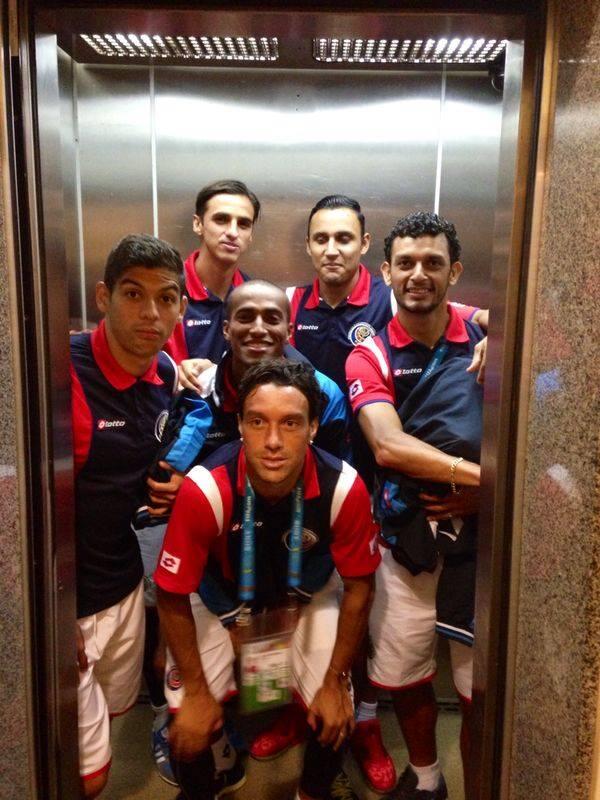 Team Weaknesses: The Dutch have been outworked in almost every game thus far, which may eventually be their downfall. There is also a tendency towards a 'one-trick pony' approach in their attacks, relying on brute strength to back-up the midfield. Without de Jong to cover in that area, this is where the Dutch weaken considerably leaving their already vulnerable defense to be even moreso. Costa Rica's offense has been slowly losing its spark as the tournament progresses. Playing against more physical teams has required more defensive playing which has resulted in limited creativity. They are too hesitant at times to take a shot, to test the keeper, which is what they did fabulously vs Uruguay.
Team Strengths: As distasteful as it may be, Robben is the key for the Dutch. There will be some concern about his "diving devil," especially given he freely admitted he did it in the game vs Mexico. However, his never being called for simulation is, sadly, an advantage for The Netherlands (and every team he has played for) if they get into trouble. Also, the Dutch are familiar with the stadium and pitch, having soundly trumped Spain here earlier in the competition. For Costa Rica, tactics addict coach Pinto is the core of their strength. He has known (thus far) how to get the most out of a relatively inexperienced and increasingly fatigued team. He will be relishing the opportunity to strategize against a team weak in the areas where Costa Rica is stronger, namely the defensive line and goalkeeping. Navas holds a 87.5% save rate, and will be looked upon to anchor the team's focus once again vs the Dutch power attack.
Who Scored Prediction: Netherlands 2 – Costa Rica 0
International Business Times Prediction: Netherlands 2 – Costa Rica 0
Katie Ann's Prediction: COSTA RICA ALL THE WAY. That is all.
My Prediction: Yelling at the tv, slapping of the table, holding of the head, grimaces and cheers and claps. And a score of some kind, in favour of Costa Rica.
– hopechaser (twitter: hopechaser11)