You may have doubted me when I said Norway was more than "the player who shall not be named." They are. You may have doubted me when I said I love the pain involved with watching Nigeria. I am pained.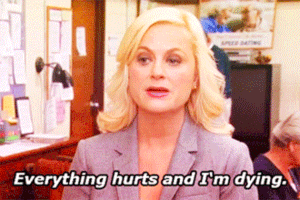 Before getting into the match, we need to talk a bit about "the player who shall not be named." Little baby Ødegaard decided he'd throw his non-sense into the ring of media obsession over her decision.
Go back to to your playpen Martin. Here's a recap of the interview he references, if you haven't read it.
Then the **ckheads over on Fox blathered on about how "the player who shall not be named" is doing this for attention, she's being selfish and putting herself before the team, and that it's not clear to them what she wants. Oh, and that she doesn't deserve respect from them.
WHERE DO I EVEN BEGIN WITH THIS??!!
Fox coverage is garbage. Has always been garbage. Will always be garbage. And I hate the person who brought this to my attention and for making me angry on a sunny Saturday.
A slew of reputable media and former players called them out all over Twitter. This seems a nice and appropriate response too:
Topically related, big news dropped Saturday via FIFA regarding Afghanistan Football Federation president, Keramuudin Karim. Per the Guardian:
The suspended Afghanistan Football Federation president, Keramuudin Karim, has been banned for life from all football-related activity and fined a million Swiss francs by Fifa following an investigation finding him guilty of "having abused his position and sexually abused various female players, in violation of the Fifa code of ethics".

"The investigation into Mr Karim concerned the complaints lodged by at least five Afghani female football players, accusing him of repeated sexual abuse in the period 2013-2018, abusing his function as president of the AFF.
This news came after The Guardian uncovered that FIFA were made aware of the abuse allegations back in April 2017. This information refutes FIFA's claims they weren't aware of any issues until March 2018.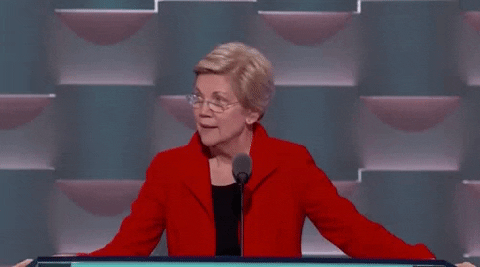 Say it with me now: Believe. All. Women.
Pre-match festivities
Embed from Getty Images
Embed from Getty Images
Match overview
Norway
Embed from Getty Images
Nigeria
Embed from Getty Images
Location: Stade Auguste-Delaune, Reims
Embed from Getty Images
Referee: Kate Jacewicz (Australia)
Embed from Getty Images
Embed from Getty Images
Match details
Nigeria opened the match accelerated. They won their first corner at 2′ and kept the momentum going. By the 12′ mark though they started to break down and made clear mistakes that opened the door for Norway to get their attack going.
And going they did. They pulled a short corner play, catching Nigeria off guard and allowing Caroline Hansen to link up with Guro Reiten who powered home the opening goal. 1-0 Norway.
Embed from Getty Images
The commentators took this moment to "kindly" reminded me Nigeria have never won a World Cup match after conceding the first goal. Thanks. Feel my pain.
Nigeria had a great chance around 30′ with Francisca Ordega sending in a ball to Desire Oparanozie in the box. It was no match for 39-year-old keeper Ingrid Hjelmseth who telegraphed the play and smartly came off her line.
Norway made their way back up the pitch and were rewarded when Nigeria once again gave up possession. Reiten pounced sending a pass into the path of Lisa-Marie Utland who made no mistake. 2-0 Norway.
Embed from Getty Images
Embed from Getty Images
The celebrations had barely settled down before Norway put the ball back in the box. The result? An own goal by Osinachi Ohale at 37′. The first own goal of the tournament. I hate own goals. Feel my pain. 3-0 Norway.
Embed from Getty Images
Embed from Getty Images
Nigeria almost nabbed a goal back minutes later, but Oparanozie let her chance pass by and Ngozi Okobi-Okeoghene, well, didn't make it count either.
Half time couldn't come soon enough, for Nigeria and for me.
Norway came into the second half looking for a fourth goal and were almost rewarded by Utland once again. Defender Faith Michael collided with Nigerian goalkeeper Oluehi at 49′ and required medical intervention. She was stretchered off and taken to the hospital for a knee MRI. Fingers crossed it's not too serious.
Embed from Getty Images
Eighteen-year-old Chidinma Okeke came on for Michael and announced her presence immediately with a great run down the left and drawing a foul.
Some Norway sloppiness afforded Asisat Oshoala her first clear opportunity to impact the game at 68′. Sadly her shot didn't have enough on it to worry Hjelmseth. Ordega followed up with another opportunity but again couldn't make it count. Feel my pain.
Embed from Getty Images
An anxious moment at 83′ when Oluehi spilled the ball but luckily Norway weren't quick enough to take advantage.
Final Result: 3-0 Norway
HB & HB Player of the Match: Francisca Ordega NGA
VISA Player of the Match: Guro Reiten NOR
Final thoughts
The official match statistics are a better reflection of the game as a whole than the scoreline.
The sides were pretty evenly matched, with both whiffing passes and chances all over the place. Norway just happened to convert their momentum quicker than Nigeria and were rewarded the goals. Nigeria should have bagged three goals of their own but their finishing let them down. It's almost as if they're surprised their spark plug quickness works and then they lose focus when it matters the most.
Here's a statistic I didn't need to know: Nigeria have conceded more goals than any other nation in Women's World Cup history (59) with 11 of these conceded against Norway. Feel my pain.
Both teams have lots of positive and negative takeaways from this game. Nigeria will want to work on sustaining their momentum. Norway will want to work out their inconsistent passing and midfield fumbles. The next round will be the true test for both teams: Norway takes on France and Nigeria meets South Korea.
Embed from Getty Images
Embed from Getty Images
Embed from Getty Images
Embed from Getty Images
Embed from Getty Images
Embed from Getty Images
Embed from Getty Images
Embed from Getty Images
– Teri