Perhaps impressed by all the rotation chatter from their last match, the US went and rotated again fielding almost the same team from their first match v Thailand but with significantly less excitement. Sweden rotated a bunch of players too. In fact, you could say the US brought out their A-team while Sweden fielded their B+ team. Ohhhhhhhhhhhhh, yes I went there.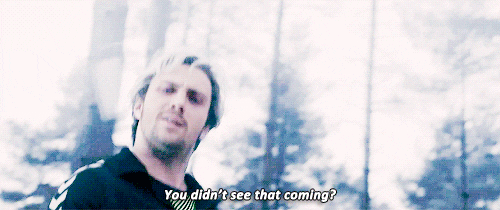 By the end of this tournament I will have probably alienated most of you US fans. Lozil is likely not okay with this. I am because I'm not trying to purposefully alienate you. You are not a victim here! These are affectionate truth bombs and snarky comments. Well, affectionate adjacent.
Besides we have bigger issues to focus on. For example, what the hell is this? Who thought this was a GOOD idea?
Then there are the continued realities of a World Cup occurring in France but not many people seeming to know much about it on the ground. The BBC did a bit of a deep dive to figure it all out.
I wrote about FIFA's ticket problems earlier in the group stage. We now have attendance numbers for the entire group stage and it doesn't look good.
On the flip side, tv and streaming viewership and print coverage has increased a bunch. Very precise, I am. Here's just one example –
---
Pre-match festivities
Embed from Getty Images
Embed from Getty Images
Embed from Getty Images
Embed from Getty Images
No one likes a show-off, Anne.
---
Match overview
United States
Embed from Getty Images
Sweden
Embed from Getty Images
Location: Stade Océane, Le Havre
Embed from Getty Images
Referee: Anastasia Pustovoitova (Russia)
Embed from Getty Images
Embed from Getty Images
---
Match details
One minute in and no goal yet. I sense your disappointment. No worries though because three minutes in … Megan Rapinoe drilled a low cross into the box where Samantha Mewis seemed to flick it on to the unmarked Horan who went "yes please!" 1-0 United States.
Embed from Getty Images
Embed from Getty Images
[Have you watch the Horan and Rapinoe "Generations" show yet? Me neither.]
Huh – VAR?
Embed from Getty Images
Apparently there was concern Alex Morgan was offside when Mewis got the ball. Review came back with a no and continue on we do.
Twelve minutes gone and another US corner saw Crystal Dunn take a wild shot to send the ball over the crossbar. She then unleashed Rapinoe on the left but the play died when Kelley O'Hara seemed to trip over her own feet. It happens.
Sweden got a shot in four minutes later. Rose Lavelle wildly miscued a pass deep in her own half and gifted Stina Blackstenius (I love her name!) the opportunity to test Alyssa Naeher. Not much on it but Sweden got in there easily.
Embed from Getty Images
Tobin Heath had setup residence on the right wing by this point, surprising no one with even a passing awareness of the US team. I point this out because not much was actually happening over there and yet a lot was happening if you have a passing awareness of Heath.
Sweden got another chance via some lively build up a few minutes later. Sofia Jakobsson laid off a pass to Kosovare Asllani on the edge of the box and she fired low. Coulda woulda shoulda been a goal but she was too close to Naeher who made the save.
Embed from Getty Images
Twenty minutes in and Sweden had breached the US defense twice. Somewhat easily. Also, twenty minutes in and the pace of this game was amazing. It won't last, I said (and it didn't).
Lavelle, looking to make up for her mistake earlier, marauded her way to the edge of Sweden's box only to play it to the offside Rapinoe who sent the ball wide.
Sweden were not pressing for possession at this point meaning they weren't getting many chances to move out of their own half.
Except for Asllani in the 37′ when she tried to send a ball in for the two teammates waiting in the penalty area. Abby Dahlkemper read the play well though and blocked the cross.
Jakobsson found herself unmarked with the ball in the penalty area but couldn't control it well enough to take a shot. Dunn took pity on her and gave her the ball back so she could try again. Ball went over and no doubt Dunn unleashed a barbaric sigh of relief.
Embed from Getty Images
Lavelle took a run across the middle, as she does, and was met by a nice ball from Rapinoe on the left which she sent right at Hedvig Lindahl. Good idea, not so good execution.
Two minutes of extra time. Nothing exciting happened except the US kept overloading the midfield without really creating much.
Half-time: 1-0 United States
First change of the match – co-captain Morgan off for co-captain Carli Lloyd. Morgan took a knock about midway through the first half so I assume this move was precautionary. Answer me this: Rapinoe is also a co-captain. How do they decide who gets the armband? Coin toss? Arm wrestle? Seniority?
I missed it but Amanda Ilestedt seemed to take a face knock and left the field to get some medical treatment. She was good to continue.
Embed from Getty Images
So were the US. Heath over on that right side methodically started pulling away from her Swedish counterpart and smashed in a free ball. It happened so fast I saw the celebration before the goal. 2-0 United States.
Embed from Getty Images
Huh – VAR?
Embed from Getty Images
Apparently there was concern Carli Lloyd was offside when the ball went into the box. Review came back with a no and continue on we do. For the record, four of us at the table in the pub disagreed. Meghan was not one of the people at the table but we accepted her as an honorary member on this point.
To recap – that was two goals for the US and both went to VAR for possible offside. Spain manager Jorge Vilda was in the stands and you know he was making some mental notes.
Sweden got a free kick and Blackstenius beat Lloyd to the ball but headed it over. Quite a relieved look washed over Lloyd's face there.
O'Hara earned the first yellow card of the match with a bone cruncher tackle on Rolfö. Yikes.
Blackstenius–I will never tiring of writing her name–got another chance soon after, aiming at the near post with Naeher able to turn it past the post.
Lloyd brought down Asllani just outside the box, gifting Sweden with a free kick in the danger zone. FYI – when your forward is being called on for defensive duty deep in your own half you know things aren't going to plan.
Embed from Getty Images
Asllani whipped the ball in but none of her teammates could redirect it. Unfortunate, as Naeher wasn't positioned well enough to make a save.
Nathalie Björn powered a header towards the goal only to see it hit the outside top of the net. She also got up close and personal with O'Hara's skull. Play was stopped as she received treatment and she was okay to continue.
Ten minutes left to go. O'Hara continued her reckless play with a poor back pass that resulted in a Swedish corner. Ball again ended up on the outside top of the net. Opportunity conversion wasn't really working out for Sweden.
Twist! O'Hara was on the receiving end of a late challenge by Jakobsson and left the pitch for medical treatment. The tissue up O'Hara's nose was a nice counter visual to the tissue Ilestedt had up her nose earlier. Karma and all that. She was okay to continue.
Embed from Getty Images
At this point the news dropped that the second goal was changed to an own goal by Jonna Andersson. Does this make it better??
Mewis played Lloyd in on the 90′ who sent her ball straight at Lindahl who made a veteran's save.
Seven minutes of added time. Just like in the Chile v Thailand match! This group camaraderie is really sweet.
Sweden got a final chance to pull one back but Lina Hurtig wass unable to control the ball before Naeher rushed off her line to nab it.
Final score: United States 2 – Sweden 0
HB &HB Player of the Match: Kosovare Asllani SWE
VISA Player of the Match: Tobin Heath USA
Embed from Getty Images
---
Final thoughts
Oh. Oh. Oh. Oh. Someone had to put in a shift in this match and it was glorious to watch. I'm serious. Those huffs and puffs by the US team? Get used to them. There was some decent defending by the US but not great defending. We all know the backline is a major weakness and I'm not sure if fans were comforted by what they saw today. Of course, if you only care about winning then pffft. Whatever it takes. At all costs. Blah blah blah.
Rapinoe was great for most of the first half but sharply receded when Sweden started gaining more chances. Not surprised – if the action isn't centred on and through the wings players like Rapinoe turn Casper. Heath on the other side was a consistent driver though also a bit recessive. Receding? I don't know. Lloyd will be kicking herself for not getting the third goal but her desire is nice to see. She was back to being a substitute here but she showed again that maybe that's wrong.
Sweden gave equal scrap to that doled out by the US. It was great to see. They haven't needed to be too "in your face" in their previous matches but they showed they could bring it. There is still some shakiness all around when it comes to finishing their chances. So many chances. They could have had at least two goals if not three but just couldn't convert.
Interesting or maybe not, they were pretty solid defensively without Nilla Fischer holding the line. It was a curious decision to drop her to the bench but one that could payoff masterfully in the next round.
And it is off to the next round we go! The US will take on Spain and Sweden will meet Canada.
Embed from Getty Images
Embed from Getty Images
Embed from Getty Images
-Teri