I had a ticket to this match! I could have been there! And it's probably a good thing I couldn't go as I may have turned into one of those people who are shown on the screens as being too invested in the match. I had a volunteer position in Le Havre for this World Cup but you know "circumstances" a couple weeks before meant I made the difficult decision to cancel. Right decision for me but … I could have been there!
Enough about me (which is probably what ya'll say every time you open up a match report from me, no doubt 😘). Let's get to some random tournament housekeeping –
Apparently 24.8 million people in Brazil watched this game. What's your excuse? What a staggeringly awesome number! That's like an 1/8th of the population. I don't know how valid this number is but it's Brazil and we know they show up for the women and men.
How about this lovely little story from Tamires. Well, my gosh, women can mothers AND football players at the same time?! It's a choice and I fully support any and all choices a woman makes regarding her own body.
Oh hello! This news dropped just before the match –
---
Pre-match festivities
Embed from Getty Images
Embed from Getty Images
Embed from Getty Images
---
Match overview
France
Embed from Getty Images
Brazil
Embed from Getty Images
Location: Stade Océane, Le Havre
Embed from Getty Images
Referee: Marie-Soleil Beaudoin (Canada)
Embed from Getty Images
Embed from Getty Images
---
Match details
Slow start to the match, so I'll give you my thoughts on France's away kit. Pyjamas. I get the whole hexadot pattern is a nod to the country's nickname but the jersey looks like a pyjama top.
Anyyyyyyyway, Amandine Henry won France the first corner of the match four minutes in with Barbara sorta comfortably gathering it. Henry won another set piece two minutes later with Barbara punching the ball clear. Henry 0. Barbara 2. (Btw, Barbara is an excellent candidate for the next Vogue cover).
Nervy times right after as Brazil threw themselves all around trying to stop France from making their way into the box again. Marta gave Brazil their first look on goal at the ten minute mark, shooting just wide after beating two French players at the edge of the box. She was looking up for it!
Henry got another chance to best Barbara when Thaisa clipped Diani but she sent it high and over. Then a moment or more later her cross was deflected to Barbara who easily saved. There were other players out there on the field, I promise, but Henry has a tendency to pop up early then recede only to pop up near the end of a match, especially in clutch situations. I promise.
Embed from Getty Images
Debinha drilled in a shot only to see Wendie Renard deflect it out for a corner. Sarah Bouhaddi came off her line and easily gathered the ensuring ball sent in by Marta. This is the point where I tell you Bouhaddi has yet to pull "a Bouhaddi" in the tournament which means a catastrophic silly error. The longer she goes without doing one the more nervous I get for when it will happen.
Twenty minutes in and I was still waiting on the quality explosion. You were too. I know. Marta and Cristiane along with Debinha had the midfield well patrolled for Brazil. Great except they were having trouble making that final link to mount a full attack. One step forward, two Brazilian samba steps to hold their place.
Drama hit at 23′. Kadidiatou Diani sent in a cross from the right and Valérie Gauvin went up for it. So did Barbara. In the net so went the ball and on the ground in pained heaps so went Gauvin and Barbara. 1-0 France.
[attached – gauvin barbara]
[attached – gauvin barbara 2]
Guavin looked mightily dazed and confused after this encounter and the medical team escorted her off the pitch for additional treatment. Barbara remained down on the field for treatment and was okay to continue.
Embed from Getty Images
Embed from Getty Images
Hold that thought. Enter VAR with the oh so familiar words:
Embed from Getty Images
The referee trotted over on over to the VAR monitor and returned with a verdict of …
Embed from Getty Images
I agreed, not that I was called in for a review.
🎶I'm in Control – Never gonna stop
Control – To get what I want🎶

BTW, it's always the right time for a Janet Jackson dance interlude when the opportunity presents itself.
Back to the match and a 0-0 scoreline. This no goal decision kicked off the "Boo-bra" movement as every time the Brazilian touched the ball for the rest of the half out came the booooooooos. Football fans can be so silly at times. Violent and racist and sexist and homophobic and xenophobic too. Did I miss anything?
Renard fouled Debinha after a late challenge and ripped her sock in the process. She did the whole, 'I'm just going to walk away and not look back and maybe she'll forget to throw me a card' move. 🎶 It didn't work. 🎶
[attached – renard debinha]
Embed from Getty Images
Embed from Getty Images
Marta whipped in a cross for Cristiane to get her head on but didn't get enough of it to beat Bouhaddi. I sometimes feel these two don't work together as well as I expect them to. Marta and Cristiane I mean. Not Bouhaddi and the ball. Though that was some nice work by both pairings.
All kinds of scrappy play and careless actions marked the closing minutes of the half.
Cristiane went for it again and made her way into the box on the left, releasing a tight angled shot that Bouhaddi was able to block. Brazil were getting good looks in but not much else.
Six minutes of additional time. Tamires received Brazil's first yellow card of the match after fouling Viviane Asseyi. A silly foul too. Why wrap your legs around an opponent once they're already down? Seems like wasted energy to me. This was not the incident, btw, but the same players so it fits.
Embed from Getty Images
Some French player I don't remember found Amel Majri on the left and she zoomed in on goal like a heat-seeking missile, unleashing a ball that went over the crossbar. Is there a more determined player than Majri when she's breaking on the ball? Or even when she's not? I don't think so.
Half-time: France 0 – Brazil 0
I felt like taking a nap after that half. Whew. Brazil weren't allowing France to build much fluidity. Of course, this was at the expense of building their own.
Into the second half and Marta sent in a free kick which someone from France headed away. It's hard keeping track, okay?! Asseyi got some revenge for the foul earlier, turning out a couple defenders and sending the ball to Le Sommer who sent her shot wide.
Gauvin got revenge too at the 52′ mark. Diani blazed down the right wing into the box, pulled a quick turn and crossed to Gauvin who emphatically put the ball into the bottom corner. 1-0 France. For sure.
Embed from Getty Images
Embed from Getty Images
Cristiane went for the equalizer right after, pounding a header in off a set piece from Marta only to see it hit the top of the crossbar after Bouhaddi got the slightest of fingers to it. UGHHHH!
This is the point where I mention Cristiane had shown a bit of physical distress in the first half. I wasn't too concerned but I was concerned enough to be more concerned.
Over on the left again and Le Sommer pulsed in and cut a shot that hit Gauvin and went out wide. So nice of Gauvin to play defender for Brazil there.
France kept looking to slow the match down and Brazil kept looking for the equalizer. And they got it sixty three minutes in. Debinha sent in a cross that was initially blocked by Renard but fell well enough for Thaisa to pounce on and emphatically slot into the bottom corner. France 1 – Brazil 1.
Embed from Getty Images
Except, nooooooo. The referee called it back indicating Debinha was offside. VAR then buzzed the referee and said, "baby, whatcha you doin'?"
Embed from Getty Images
This tournament is really giving me an opportunity to determine just how deeply and how loudly I can sigh.
The interminable wait and survey said:
Embed from Getty Images
Goal awarded to Brazil. Correct decision. Debinha was clearly onside when she got the ball. Trust me. I know people who know football.
The whole French team appeared dazed and confused at this point. This was the first goal they had conceded in the tournament, besides Renard's own goal v Norway. That had to sting their ego a bit.
A yellow card seventy minutes in for Formiga. Formiga! She tripped Diani who was headed for the box. Sort of a "take one for the team" decision there.
France won a free kick on the edge of the Brazilian box only for Le Sommer to head it wide. She was not having the best of matches. I was *blows on nails* completely okay with this.
Embed from Getty Images
The substitutions started now. Ludmila was replaced by Beatriz and Formiga by Andressinha. Then France brought on Gaetane Thiney for Asseyi.
Into the 87′ and a throughball found Tamires in acres of space and she powered it past Bouhaddi. Offside. Like, a lot offside. No one was arguing that one. I appreciated her intent though!
Five minutes of additional time. Off went Gauvin. Whew. On came Delphine Cascarino. Ooof. No pressure relief for Brazil with this change.
About a minute to go, Debinha got the ball into the box for Beatriz who stretched but couldn't control her shot and out it went.
Full-time: France 1 – Brazil 1
We were headed into 30 minutes of extra time.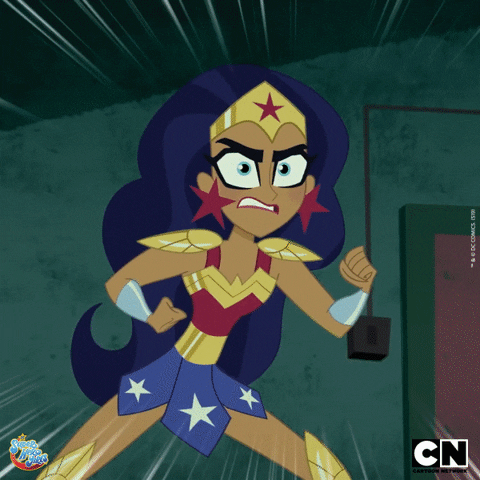 Not much going on at the start. Cristiane tried a shot from mid-pitch then sat down. The medical crew came on, assessed, and she was assisted off the field and substituted for Geyse. Please football gods, please keep her healthy to play in the next World Cup. We need to see more of this:
I wonder if she picked that move up from Marta's Vogue cover? Mmm.
Bouhaddi then went down about two minutes later after colliding with Geyse. Looked like a knee knock. She was assessed and was good to proceed.
Embed from Getty Images
France won a corner which saw Henry send a header towards the goal but Diani couldn't grab it before it went out. What did I say about Henry earlier, hmmm?
Brazil were having to sit pretty deep at this point. France won another corner with Diani getting on the ball first but she sent it right at Barbara (the boos had stopped by now, or at least lessened).
One minute of additional time in the first half of extra time. Debinha took off on a foot race, cut inside, beat Bouhaddi only to see Griedge Mbock Bathy make an incredible block to deny the goal. YES!!
[attached – mbock bathy 1]
Half-time, extra time: France 1 – Brazil 1
At the 106′ mark, guess who popped up? Majri sent in a free kick to the penalty area which dropped well for Henry who made no mistake. 2-1 France.
Embed from Getty Images
Lots of tired legs out there now. Energizer bunny Diani hit the right wing and decided to go for goal instead of passing. Up went the ball, right onto the top of the net. Thiney got her chance too but sent it wide.
Final score: France 2 – Brazil 1
HB & HB Player of the Match: Viviane Asseyi FRA
VISA Player of the Match: Amandine Henry FRA
---
Final thoughts
Shit. Am I going to be forced to cheer for *gulp* France?
This was my first thought after the match. Asseyi was torrid on the wing. Henry continued to show she's a clutch player like a leader should be. Majri was all over the place in a good way. So was Diani. Mbock-Bathy was a handy lieutenant to Renard who we all now can be as brilliant as she can be catastrophic. And yet, I'm still not sure they know how to play as a full unit. There were shades of continuity here and I think they are close the finding their rhythm as a team. And they'll need to it heading into the quarter-finals.
For Brazil, Barbara had a great match excepting the drama at the start of the match. That was just clumsy. Andressinha continues show great promise and needs to get into a competitive league for it to fully pay off. So many of their players are at top level teams in Europe like Atletico Madrid, PSG, and Milan. She needs to join them.
I personally am so glad enough changes were made within the national squad for Formiga and Cristiane to feel they could return after quitting two years ago. They shine so bright on the World Cup stage. There's a shitload of work still to be done but I have to believe they'll get it done.
Here's my question though: was Marta fully fit for this match? The spark was there at times but she didn't or couldn't influence the match as much as in the past. I don't know. She still has the diplomatic touch when dealing with the referees though; she needs to give a master class to all other captains. And her lipstick, again, was on point.
By now everyone knows what went down after the match with Marta even if the video is no longer available –
This was the most forceful I have ever heard Marta regarding the state of women's football in Brazil. Normally she's, well, diplomatic but this was pure emotion and you have think the fieriness of her words hit many a young ear.
Here are some final thoughts from ForzaSusan, who covered Brazil throughout the tournament:
I have had a love/hate relationship with Brazil forever. I have had mixed feelings about Marta forever. However, this tournament has just reinforced how much these women have had to fight for everything they have and that gutsy (some times messy) play is hard not to be engaged with. And then Marta gave that rally cry to the next generation – reminding us that there's not going to be a Formiga forever, a Marta or a Cristiane forever…and well, there was suddenly a leak in my roof directly above my eyes…

I am sorry this was the game that may be the last game for many of these women, especially because it was so stuccato and hard to keep any rhythm. However, as much as I"m not happy with VAR at the moment, it wasn't VAR that slowed down this match as much as it was for the play on the pitch and the style of referee. It was a shame that we weren't treated to some of the magic that was Marta. But we'll always have the memories…
Captains unite!
Embed from Getty Images
Embed from Getty Images
Embed from Getty Images
Embed from Getty Images
– Teri