Let's get the question people have been asking me out of the way: no, I'm not heartbroken Canada lost. We're a footballing country where we practically need an act of legislation to score more than one goal in a match. Such an act would have been useful today to just get one. But I can't be heartbroken about the match loss; the rational is overruling the romantic in this consideration.
I am, however, heartbroken over how we faltered to entertain the eradication of the probability of a loss. There are so many questions and conversations over why Christine Sinclair didn't take the penalty. No one will ever really know the answer but her and she'll never be able to fully explain to for everyone asking. So stop asking.
What I saw happen was our captain, our stalwarth football ambassador, fail to lead at a defining moment for Canada and Canadian football. She failed to take one for the team which is what a captain should always be ready to do.
Yes, Lindahl made a penalty save on her in Portugal earlier this year. I understand that shakes a player's confidence and the defeat wiggles its way into your head. But that was then. This was another chance to make it happen when it mattered considerably more. The knockout round at the World Cup is not the stage to give a struggling player a shot at equalizing or winning a match.
We wanted to see our captain grab the ball, walk over to the spot, and smash it in with the force of a nation's intent. Had she missed or if Lindahl had made the save, no big deal. Had Beckie scored, these questions would still exist but on a much smaller scale.
But the irrationality of this decision and the parts played by Sinclair, Beckie, and head coach Kenneth Heiner-Møller that led to it are going to linger for a long, long time. As will the resulting optic. ❤️🇨🇦
Embed from Getty Images
---
Pre-match festivities
Embed from Getty Images
Embed from Getty Images
---
Match overview
Canada
Embed from Getty Images
Sweden
Embed from Getty Images
Location: Parc des Princes, Paris
Embed from Getty Images
Referee: Kate Jacewicz (Australia)
Embed from Getty Images
---
Match details
Kosovare Asllani got the match going with an overhead flick that forced Stephanie Labbé to claim before Stina Blackstenius could. Never not nervous when Labbé is between the sticks in the same way you US fans are nervous when Alyssa Naeher is between the sticks.
Future Canada captain (you heard it here first!) Ashley Lawrence picked up a poor pass on the wing and then overhit it out of play. This made me nervous as Lawrence was not altogether in the last match v Netherlands and we needed her to be all here today. In her home stadium!
Embed from Getty Images
Six minutes in and Christine Sinclair steered towards keeper Hedvig Lindahl but hit her chip poorly and out it went. From the resulting corner, Janine Beckie sent the ball past Lindahl's hand to the back post where it was turned out of play. Pfffft. Another corner and this time Sophie Schmidt got her head to it but no glory.
Surprise! Caroline Seger broke out and sent a pass into Sofia Jakobsson in the area but Kadeisha Buchanan stepped in as she does and threat nullified.
Embed from Getty Images
Asllani outmuscled Beckie on a throw-in and sent in an nifty cross that somehow ended up with Schmidt. I guess that's okay.
The first shot of the match anywhere near the goal went to Jakobsson who dusted the midfield as she ran towards the backline only to see her shot go wide by a lot. Nice idea though.
A Lotta Schelin mention! Ohhh, I miss her but she retired for health reasons which was the right thing. And she's having a baby! Congrats!
Interlude over.
Canada pressed forward in search of their own first shot, only to see Schmidt send the ball beyond the charging Allysha Chapman. She never stops moving or at least she gives the illusion that she never stops moving. She plays for the Houston Dash which sounds like a perfect fit.
Twenty five minutes in and Beckie controlled the ball down the left and then decided to run it out of play rather than take on Nilla Fischer. It was a … choice.
Fischer sports some nice ink which I didn't notice before.
Embed from Getty Images
Canada tried again with Nichelle Prince except this time on the right. Somehow she managed to send in her cross to the only part of the area where no Canadian shirts were waiting. COULD YOU HEAR ME YELLING AT THIS POINT?
Schmidt, having a not too shabby match, sent in a pretty ball for Sinclair whose first touch let her down.
Oh yeah, Jessie Fleming was Sinclair's partner up top. Ann Odong knows her stuff but I'll interpret calm as meaning quiet at this particular point in the match.
Sweden won their first corner and then their second, with the latter showing off Labbé's flapping abilities when clearing the ball. Never. Not. Nervous.
The commentator informed me at this time that there had yet to be a foul in the match and we were 33 minutes in. Is this a record of some kind? Was this significant? Everything's a record these days so wouldn't surprise me. Maybe we can just make one up.
42′ and Prince had a moment to release Sinclair after winning the ball off Asllani and … she didn't. Prince is normally on point so this was a bit troubling. Canada had switched into a 3-5-2 formation around this time, moving Lawrence into more of a central midfielder role which is her natural position.
45 minutes and the first yellow card of the match was issued after Fridolina Rolfö decided to walk in Desiree Scott's shoes for a bit.
Embed from Getty Images
One minute of added time. Question – is added time a requirement for a half? Nothing happened in the first half so I'm unclear where the 60 seconds came from.
Half-time: Sweden 0 – Canada 0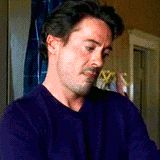 Back for the second half and I'm over here chuckling at people already talking about a penalty shoot out. This is a discussion for the end of the second half not the start! They must be new.
Beckie won the ball only to give it away and then watch Jakobsson head into the box. Buchanan was at the ready with a tackle.
I think Canada had a couple shots in a row here but I drifted off for a bit. It was around this time I started calling for Sinclair to be removed and be replaced by Jordyn Huitema. Sacrilegious, I know, but she wasn't offering anything up top and was clearly off pace. It's hard being a goal poacher when there's nothing to poach.
I was back in time to see Sweden intercept a pass, send it forward to Asllani who laid off for Blackenstenius who … Kapowed it!! 1-0 Sweden.
Embed from Getty Images
Embed from Getty Images
Embed from Getty Images
That was an excellently worked pass capped by a decent enough strike to make it happen. Labbé, yeah, made a shitshow out of that. Erin McLeod would have stayed on her damn line and let the defenders close it down. Never. Not. Nervous.
Sweden tried the same combo again with Blackstenius turning supplier for Asllani but Schmidt got in the way.
The first substitution came at minute 65 with Prince exiting for attacker Adriana Leon. Wrong choice.
Then we were at the 67′ and Desiree Scott saw her shot go off Asllani's arm and we're back to the studio for a report from the VAR team.
Embed from Getty Images
Embed from Getty Images
To the COMPLETE SHOCK of every Canadian watching, Sinclair passed the ball off to Beckie to take the kick. She lined up, sent it to her favoured location, and Lindahl made a SPECTACULAR dive to save it. 1-0 Sweden.
Embed from Getty Images
Embed from Getty Images
And that my friends is how you save a penalty kick and not have a VAR review to verify of a foot was on the line. Damn, this was good.
Back at the other end, Buchanan made a slide at the near post to deny Blackstenius.
Embed from Getty Images
Asllani swung in a free-kick which was flicked on but Labbé made the save. You read that right.
Another penalty shout, this time in favour of Sweden. Lawrence, in her attempt to dispossess Rolfö, took out her legs from behind instead. Referee ruled the play was offside and the penalty was a no-go.
Embed from Getty Images
A couple substitutions with Beckie and Chapman off for Rebecca Quinn and Jayde Riviere. Picture me astounded with these changes. Canada needed goals so they brought on defenders.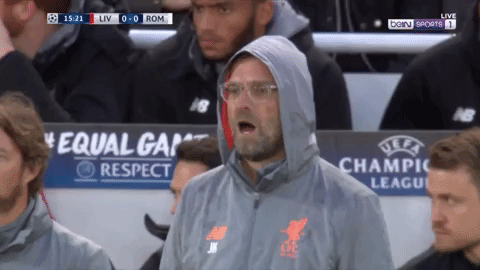 Into the closing minutes and Buchanan was booked meaning she'd miss the quarter-final should a miracle happen.
How can you not love that big grin and finger shake?
Asllani once more got past Labbé only to see Scott get her leg in between the ball and the net.
Seven minutes of additional time. Oh, another VAR review for a handball against Sweden. Completely missed what happened. It wasn't given though and the play went on.
The Mexican wave does not pass as excitement for me.
Schmidt got into the Swedish area but her last touch let her down. The story for pretty much every offensive-minded player out there regardless of the team.
Jakobsson and Asllani teamed up for what looked like a possible sure thing. Schmidt spoiled the fun. She was still having a pretty good match.
Canada was piling people forward at this point looking for the equalizer. Lawrence was fouled outside the penalty and Leon took the free kick which was headed out for a corner.
The ball came into the box and bounced off Linda Sembrant triggering every Canadian player to put their arm in the air for a handball call. Referee blew the whistle and full-time.
Except for VAR, who reviewed the handball and determined the ball did hit an elbow but it was against the body. No penalty. The End.
Embed from Getty Images
Final score: Sweden 1 – Canada 0
HB & HB Player of the Match: Sophie Schmidt CDN
VISA Player of the Match: Hedvig Lindahl SWE
---
Final thoughts
Where do Sweden go from here? Well, Sweden likes to stack their forwards rather than use them to pull defenders away from the play. This may be down to just the inexperience of the forwards or what they really intend to do. This style limited their ability to really pressure Canada's back three beyond the odd run through. It may be time to switch it up a bit.
Asllani and Blackstenius are still their best attacking threats. And not just because I like their names so much. Lindahl didn't have much to do but made it all count with that penalty save. Their defense was okay enough though they also weren't bothered much. A truer test will be Germany in the quarter-finals.
Embed from Getty Images
Where do Canada go from here? I listened to different commentating teams throughout the tournament for their matches and these were the common talking points: Canada has a stellar defensive core, they can't score at a distance, and they flatter to deceive with their #5 FIFA World Ranking. Yup. Yup. Yup.
I don't know how we've managed to hold on to this ranking for so long and now so many others are questioning it too. We won't hold on to it for much longer though and perhaps this will be the kick in the ass Soccer Canada needs to start recognizing neutral is not an operational gear. We were being outpaced in 2015 and nothing was done. Will something happen now? Don't hold your breath.
Many of the people in Canada's inner football circles are rallying again for there to be a senior women's domestic league just like we now have for the men. I can't say I can get behind this. We just don't have the infrastructure in Canada to support it. We don't.
We need young players in the US playing college ball which is a system that already works. We need young and senior players in Europe playing at the elite clubs. Kadeisha Buchanan and Ashley Lawrence are our template for both options. They played US college ball together, developed a wonderful partnership on the pitch, translated that into great chemistry in 2015, and are now team rivals at Lyon and PSG respectively. You can see the impact of these decisions in the maturity and leadership of their play.
Embed from Getty Images
Huitema will be joining Lawrence this fall having been recruited by PSG when she was 16 years old. She'll be playing with Formiga, Christine Endler, Kadidiatou Diani, Irene Paredes, Sara Däbritz, to name a few. Recognize these names? You should. They've performed fantastically for their national teams in this tournament. Can you imagine what an 18 year old can learn from just Formiga?!
Beckie will be back at Manchester City, suiting up alongside Ellen White, Steph Houghton, and Caroline Weir. Not too shabby. We've got Deanne Rose, Jessie Fleming, Julia Grasso, and Gabrielle Carle in the US college system. Our potential looks amazing. If Canada Soccer doesn't screw it up the transition period from the old guard to the new.
We also need a much better head coach. Heiner-Møller is a John Herdman knock-off and we don't need either of these people hanging around. Both offer little to nothing in terms of developing a winning mentality. They focus on the trying mentality. The "do our best" mentality. To try is not good enough anymore for Canadian fans. Hell, it hasn't been for almost a decade. To win at any cost is the mentality we need. Desperately.
I'm looking towards the younger players to be the revolution. All of Canada is waiting.
Embed from Getty Images
Embed from Getty Images
Embed from Getty Images
-Teri