For a final match, this was a worthy quarter-final. Does that make sense? France v USA was first hyped as THE match of the tournament after the tournament draw concluded back on December 8. France, the host country v the USA, the reigning world champions. A dynamite, sure-fire sell for FIFA, the tournament organizers, and football fans the world over. Better than any possible final match-up. But when the final whistle blew last Friday, was it really THE match of the tournament? Did the execution match or exceed the hype? Hmmm, I don't think so.
Going into this one, I thought the match could be decided on set pieces. About half of France's goals came from set pieces. And I thought whoever scored first would win. This was how all the matches were turning out thus far anyway; couldn't see it being any different here.
But I was most willing to be surprised, even shocked.
I don't have much pre-match news for you this go around even though there were plenty of topics swirling for the day. World pride, Rapinoe v the USA President, the heat wave. Others have covered all these talking points already and way better than I could.
Instead, consider this legacy –
And to the fans who sat on plastic seating for this match (or didn't) during the heat wave – I salute you.
Embed from Getty Images
Pre-match Festivities
Embed from Getty Images
Embed from Getty Images
Embed from Getty Images
---
Match Overview
United States
Embed from Getty Images
France
Embed from Getty Images
Location: Parc des Princes, Paris
Embed from Getty Images
Referee: Kateryna Monzul (Ukraine)
Embed from Getty Images
Embed from Getty Images
---
Match Details
Here we go! Lindsay Horan was benched again to start; a talking point for sure but was she needed to start? No. I'd have dropped her. I would have dropped Alex Morgan too. Sure she plays well with her back to the goal but she doesn't contribute much else. In fact, raise your hand if you forget she's even out there.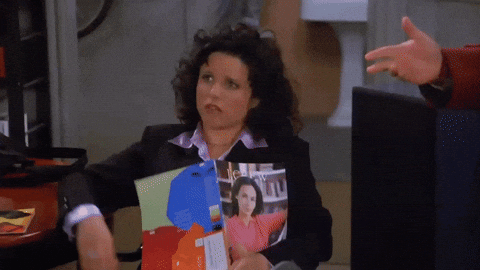 But maybe that's the strategy? Hmmmm 🧐 That's giving Jill Ellis more credit than she could ever earn.
France fielded the same starters as from the Brazil match. Would I have done this? I don't know. I certainly would have changed the line-up a bit. But maybe Corinne Diacre will prove me wrong.
Embed from Getty Images
Valérie Gauvin kicked off for France and the ball ended up out of play. Hmmm. Rapinoe headed off on a reconnaissance run and played in Julie Ertz who tested Sarah Bouhaddi with a straight shot. Hmmm mmmm.
Elise Bussaglia overlapped Eugenie Le Sommer on the left to get into the box but that's about it. If these first minutes were any indication, Kelley O'Hara was not going to have a pretty time over there.
First yellow card at the four minute mark. Unexpected. Griedge Mbock Bathy was the lucky recipient for dragging back Alex Morgan with a late challenge. This is what happens when you forget someone is out there. Ah ha!
Embed from Getty Images
Free-kick setup for seemed to take a loooooong time as everyone crowded into the penalty box. Except Megan Rapinoe who eventually lined it up and sent the ball through all the traffic. 1-0 USA.
Embed from Getty Images
Embed from Getty Images
Too many legs in the way for Bouhaddi to get a good line of sight, methinks. Commentator seems to think she should have easily saved it. Whatever dude.
Marion Torrent made her way up the field and sent in a pass for Amel Marji but Abby Dahlkemper was able to clear the threat. The French right back and left back making their presence known to the USA centre-back. How friendly!
Embed from Getty Images
Rapinoe whipped in a corner to the far post for Tobin Heath who couldn't get high enough for it. Sam Mewis is 6′ tall; perhaps would have been a better target?
France broke on the left with Amel Majri sending in a cross to Eugenie Le Sommer at the far post but she couldn't direct her effort on target. A bit of frustration flitting across the faces of the French players.
Speaking of Mewis, she made a great run to get into the French box only to go down under no contact. Unknowledgeable fans on Twitter were calling for a penalty; yeah, no. A yellow card for simulation more like it but that didn't happen either.
Embed from Getty Images
Kadidiatou Diani once again beat Dunn (sorry, this happened a couple times earlier but there's only so much I can cover) and this led to a bunch of near chances for France. It was so quick I couldn't keep track and, well, I didn't really want to.
Embed from Getty Images
It all ended with Amandine Henry blasting the ball at long range and seeing it go over the crossbar. Seemed a bit of a desperate attempt but good to see the French actually shooting intuitively for a change.
Twenty minutes in and the counter-attack mentality for both teams was well on display. How long could they keep this up?
Majri took on O'Hara again but managed to give the ball away to Rose Lavelle while trying to thread the needle for Gaëtane Thiney. Thiney, btw, has had a great tournament. A bit off her game thus far here, but one of the unsung forces in the French midfield.
Embed from Getty Images
Torrent swung in a great cross from the left into the box for Gauvin but the flag went up for offside.
Down went Morgan around the thirty minute mark with an apparent knee injury. Lots of chatter that this was a pre-determined tactic by the player and team.
Embed from Getty Images
Nothing obvious showed on the replay that would trigger a need for medical intervention so perhaps this was intentional? As an unofficial hydration break? Regardless, she walked off with no issues and immediately wanted back on. Yeah, suspicious.
First corner for France had Thiney pick out Henry who sent her connecting header over the crossbar. The captain was not having a good time thus far.
France were being afforded a lot of possession in the midfield at this point. I wouldn't say the USA had parked the bus but they certainly seemed to be circling the block in search of a way to absorb the French press. Hahaha! I couldn't resist.
Some nice build-up action by France and they managed to break again through Diani but her chip for Henry was overhit and went out of play. A bit frustrating to watch the French spoil their chances so cheaply especially when O'Hara and Dunn were no match for Majri and Diani respectively.
Embed from Getty Images
Morgan made herself known by raising her studs and then saying she never touched the French player but she kinda did. Yes, she kinda did.
O'Hara then charged at Majri which is not allowed. Not sure how a yellow wasn't show here; I guess all of O'Hara's lame hand protests were convincing to the referee.
Sadly, the free-kick awarded to France amounted to nothing.
At 42′ Gauvin took on Heath and won only to be pulled back by the referee for another free-kick. No one on the French side was happy about that.
Lavelle got into the box and curled her effort past Mbock Bathy but Bouhaddi saw the play and was able to get across and make the save. Decent effort by both players. Or three players, I mean.
Did O'Hara take a bit of dive there? I wrote "KO-dive" in my notebook and then nothing else. *Shrug* She won a free-kick off Gauvin anyway.
Majri again on the left picked out Diani in the middle of the USA box who used her shoulder to send the ball wide of the net. Anyone else "ugh-ing" on every French play at this point? No? Just me then.
Three minutes additional time.
Half-time: 1-0 USA
I remarked earlier that France may have gotten their lineup and tactics wrong and they were proving me right. Also, their midfield seemed to be favouring play over on the right with Diani taking on Dunn when Majri and Le Sommer appeared a better option on the left. Or not. Looks can be deceiving. Diacre needed to change it up for the second half, but would she?
Meanwhile, all of you were complaining about the USA not making any tactical changes during the match and were doomed to failure in the second half. I'm not sure what you were seeing in the French side that made you so concerned. And you were winning at this point!! When did USA fans turn in cynics? Oh yeah, November 2016.
Into the second half and Mewis sent in a shot requiring Bouhaddi to stretch and save. Heath was there to pounce on the rebound but Bouhaddi made the follow-up save too.
Morgan took a shot off the resulting corner only for Henry to place her ribs in front of it. Ouch.
Another corner to the USA which resulted in them calling for a handball. No said the referee. Replay showed Crystal Dunn to be the handball offender first and then it hit Torrent. 10 points to the referee!
Embed from Getty Images
Majri was doing her thing on left again, sending in a cross for Gauvin who couldn't get her head to it and nor could any of her non-existent teammates at the far post.
The French press game continued, with Le Sommer dusting O'Hara and Dhalkempier before Ertz managed to dispossess her for a throw-in.
Henry powered in one and then another long range shot on the volley but Becky Sauerbrunn was there to make the second block. Le Sommer got her head to the resulting corner but off the ball went into the stands.
Embed from Getty Images
I'm not saying the USA were parking the bus at this point either but they had definitely consulted a map and picked a destination.
Le Sommer with another chance v O'Hara and she won a corner which was headed clear.
Diani followed on the other side, beating Dunn once again then floating the ball to the far post. Naeher couldn't get to it but Le Sommer could only hit the side netting.
Ahhhh, there it is! The bus arrived an hour into play.
O'Hara went down after blocking a shot from Majri. Medical team assessed her and she was good to proceed.
First substitution of the match at minute 62 with Lavelle coming off for Lindsay Horan. Interesting tidbit, Lavelle was marking Renard on set pieces who has almost a full foot on her. Whatever works.
Gauvin had a great chance getting her head on the end of a cross from Majri. It was headed in until Naeher made the save.
Seeing a hole in the French defense (like, what took you so long?!), Heath pushed against the run of play, sent in a cross to the unmarked Rapinoe and in rolled the second goal of the match. 2-0 USA.
Embed from Getty Images
Embed from Getty Images
I don't know. It kinda looked like Heath was offside there. And the less said about Renard here the better.
Still trying to get at least one goal back, Torrent set up Gauvin in the box who send the ball wide. Again. She was not having a good day, much the rest of the France's attacking force.
Dunn wasn't having a great day either but she managed to get forward in the 75th minuted and square the ball to an unmarked Heath in the box who fired it past Bouhaddit. BUT offside!
Embed from Getty Images
Embed from Getty Images
Perhaps I am a prognosticator of offsides?
France made their first change with Gauvin off for Delphine Cascarino. Yes! A good substitution if about 15 minutes too late. Here's hoping Diacre's stubbornness wouldn't become the knife's edge determining victory here.
O'Hara gave the ball away on the edge of the USA box. Henry took full advantage firing in a shot that, sadly, was straight at Naeher who made the save. Le capitaine was still trying.
Le Sommer managed to get ahead of Heath to nab a Majri cross and she sent it towards goal almost catching Naeher out. She was able to tip it over the crossbar though.
Embed from Getty Images
A free kick was given away by O'Hara and Renard made no mistake with Thiney's brilliant delivery to put an equally brilliant header into the net. USA 2 – France 1.
Embed from Getty Images
Embed from Getty Images
Embed from Getty Images
Maybe that made up for her woeful performance on defense for the USA's second goal. Maybe.
More substitutions. Le Sommer was off for Vivianne Asseyi. Yes! But like 25 minutes too late. And Mewis was substituted for Carli Lloyd. We all knew this was coming; no way was she not getting into this match at some point.
Henry, looking to tap into some of her late match magic, rose high for a header but couldn't place it on target. Marked by three players yet she pulled a foul. Interesting.
A bit of deja vu next. Majri set up to send in a cross only to see it bang off O'Hara's arm. Or was it intentional? Mmmm.
No medical attention required this time but there were definitely shouts for a penalty. Nope, said the referee.
Off went goal scorer Rapinoe with three minutes in regulation time and on came Christen Press.
Five minutes of additional time. France were playing rather tentatively, as if looking for some perfect opportunity to grab the equalizer. Tentative is not what you want your attackers to be in this situation.
Case in point, Renard lingered too long looking for a path through and allowed Dunn to intercept the eventual pass. Bussaglia was shown a yellow card for a late challenge on Morgan. Does this matter? Not to me.
Embed from Getty Images
Final whistle. Le vache!
Final score: France 1 – United States 2
HB & HB Player of the Match: Amandine Henry FRA
VISA Player of the Match: Megan Rapinoe USA
---
Final Thoughts
Was France just out of gas after needing added extra time to beat Brazil in the previous round? Possibly. I'd venture to say there was compounded fatigue, as their final match v Nigeria was not exactly staid. You had physical weariness coupled with emotional weariness, a combination that can defeat mental strength any day of the week. Layer on the months of anticipation and home country and field advantage and you have a very tough combination to endure.
But the USA didn't exactly have it easy v Spain either and needed penalties to take the victory. Spain locked them down in so many great ways it was disappointing France couldn't figure out how to do that too. Or they did but just didn't want to.
One important take-away here about the USA is that they had to switch to a back five to see the match out. Yes, had to. England will have noted this and adjust accordingly.
And it needs to be said that Rapinoe was ineffective this whole match outside the goals. This was the same v Spain. It works, clearly, to have her do the very least and still be considered the player of the match but it is frustrating to see her teammates putting in the work to get the goals with little to no recognition. I know they peddle the whole "we're a team" front hard in the press but I don't buy it across the board. Or even a quarter of the way.
As for France, they will survive and thrive. They put a lot of faith in Olympique Lyon players here and it paid off. Until it didn't. I don't see this changing heading into the Euro qualifiers.
I do still think they fielded the wrong players to start but I can understand why Le Sommer was in before Asseyi. Diani was an interesting choice, given Diacre stating her displeasure with her finishing. How's that for a confidence builder? "I'll put you in as a starter but I don't believe you can score." Geez.
Henry was a solid captain. Hurt a bit to write that I admit, but moving the armband from Renard to her was right and justified. Her determination in every match was unrivalled by her teammates and she held them together even when it appeared they were completely undone. Cascarino, Diani, and Majri were impressive and a tad scary with their pace. Players like Renard and Thiney showed experience does pay off though they have probably seen their last World Cup action. But I've been proven wrong before.
Speaking of Renard, she is a rollercoaster of emotion. She can be the villain and the hero so easily and often within passing moments. I've often wondered about her mental focus sometimes though. Her defending was not the best here, or in the tournament overall. Actually, as I write this, I'm trying to remember her defensive contributions and can only think of one. In some ways, she was the best offensive threat for France. Okay, maybe just one way. Use what you've got!
I will miss France and their navy blue kits with the fantastic rose gold accents. Viva Les Bleues!
Embed from Getty Images
Embed from Getty Images
Embed from Getty Images
Embed from Getty Images
Embed from Getty Images
– Teri