How do I open for this match? Hmmm. How do I open? *drums fingernails on chin* Hmmm. Do I start with England's colossal tactical failures? Hmmm. Do I start with the USA not just parking the bus but buying and decorating it as well? Hmmm. Maybe I should go with the poor sportsmanship displayed by players on both teams? Or maybe, how about …
… Phil "el creepo" Neville stating publicly this match was no big deal to him. Hmmm. That explains so much right there. NBD to him, okay, but a f*cking massive deal to the players. Asshole.
Amen brother. Of course, you're also assuming he's watching this one.
Know who wasn't treating this as something trivial? The USA. If you had told me before the tournament the USA would go to a back five routine I would have been, "mmm, possible but I don't know. Are they that respectful of their opponents?" Apparently almost so.
There was a lot of crap going on to whip up controversy and bullshit before the match to get clicks and attention, including the whole spy gate thing. Uh no. Ho hum. Not for me.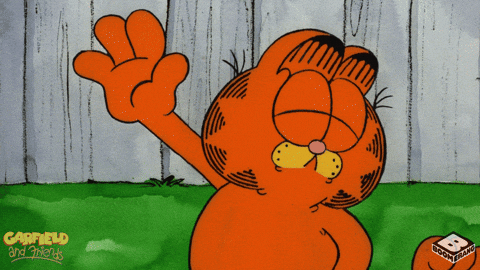 Instead, did you catch this article on Rose Lavelle and her first coach? Good read.
How about this one about the dad who started a sticker album for his daughter's football team? Brilliant. I couldn't find any Panini stickers in my city last year and we were hosting it! Apparently Panini did a much better job this year with the official sticker albums but I still couldn't find any.
Here's another about María Vázquez who created the first sticker album for the Liga Iberdrola, Spain's top women's football league, for her daughters.
Lots of good and happy news out there, if you can get past all the other garbage.
Oh, and FYI – I had to go through 4,500+ Getty Images for this post. Where's my trophy? Rose gold preferred, thanks!
---
Pre-match festivities
Embed from Getty Images
Embed from Getty Images
Embed from Getty Images
Embed from Getty Images
---
Match overview
England
Embed from Getty Images
England substitutes
Embed from Getty Images
USA substitutes
Embed from Getty Images
Location: Parc Olympique Lyonnais, Décines-Charpieu
Embed from Getty Images
Referee: Edina Alves Batista (Brazil)
Embed from Getty Images
Embed from Getty Images
Embed from Getty Images
Embed from Getty Images
---
Match details
La la la, la la la … what's that? Megan Rapinoe isn't playing? Is this a problem? I don't see it as a problem. Mmm, what's that? Oh, you do realize the USA is playing Christen Press in her place, right? The well-rested Christen Press who could be more troublesome to Lucy Bronze? You're okay.
ForzaSusan – Not going to comment on Rapinoe's absence because I have a deeply suspicious mind.
Not so possibly okay? England without their number keeper Karen Bardsley. Reports are she suffered an injury during the match v Norway. I have zero recollection. I do, however, remember her nasty eye injury back in 2015. My memory works in mysterious ways.
ForzaSusan – Unfortunate about Bardsley but glad to see Telford get some minutes.
Most definitely not okay? Benching Toni Duggan. She's not my favourite player but she seems like the person you want in charge of your midfield for such a match. Call me crazy!
Embed from Getty Images
Things kicked off with Ellen White, the goal-scoring machine with the silly goal celebration, sending it back to Steph Houghton. All well and good but then the ball went to Lucy Bronze who … did not good. Normally I'd be like, "yeah Lucy" but this time I was like, "Lucy? You okay?" She could not have a clanger today. Not today.
Heath won the first corner of the match and managed to silence the stadium for a few seconds as we all held our breath. Ping pong ensued with the ball coming out to Rose Lavelle who nutmegged Millie Bright, cut back and sent the ball towards the bottom corner. Look at this –
Carly Telford was positioned well to palm it away … right towards two waiting USA players but England were able to clear.
WTF England?
It may be of no interest to know that the way I view USA matches is the same way I view all matches: the first 10 minutes and the last 10 minutes are crucial. Don't let anyone score on you during those times or you're hooped. And it's really not that hard at the start of a match; just defend like your life depends on it. She said, reclining in a cafe booth.
So here England were – four minutes down and six to go until that all important 10 minute mark and looking shaky.
The next chance fell to the USA two minutes later with a free kick from Lavelle. She put it in the box for whiner Alex Morgan who couldn't get to it. Awww shucks ma.
Oh hey – England made their way down the field! Mead pulled away from Kelley O'Hara on the left with Bright in support but the former hit the pass too hard and out it went for a goal kick. That was … promising. Yes? No?
England tried again with Rachel Daly on the right but Becky Sauerbrunn was there to intercept.
Ahem. Cue minute 10 on the highlight reel, please. Tobin Heath spied O'Hara making a run on the right and sent a through ball which O'Hara converted into a deep cross into the box for the marked-not-marked Christen Press to bury in the top of the net. 0-1 USA.
Embed from Getty Images
ForzaSusan – Super happy for Christen Press and was moved by her looking to the skies. Losing her mom suddenly in January – it was just a simple beautiful moment. Like I said, I'm sappy like that.
Okay, but oy oy oy Demi Stokes and Daly for not tracking O'Hara. And a whole lotta WTF Lucy Bronze?!
Embed from Getty Images
Embed from Getty Images
She saw Press there initially, turned away to track the ball, then looked shocked that Press would take advantage of being unattended and everyone looking the wrong way. Woeful work by England's defense.
But, hey, remember – this match was, you know, no big deal.
Mead found herself with an opportunity on the right but couldn't play the ball to Bright before Abby Dahlkemper got in the way. Maybe that's the trick to defending, just get in the way. Put me in – one of things I was told the most growing up was "get out the way" so clearly I know what to do.
Lavelle had a chance about 15 minutes in but harrumphed it over the crossbar at medium range. Look who was wanting to be the difference in the match.
Looking for an equalizer, Keira Walsh fired in a diagonal ball to Mead who sent it through to White in the middle. She managed to get in-between Dahlkemper and Sauerbrunn and sent the ball sailing into the top of the net. Kapow! 1-1.
Embed from Getty Images
Embed from Getty Images
Embed from Getty Images
Embed from Getty Images
Embed from Getty Images
What a finish by White!
Lavelle again, but this time she sent her shot directly into the upper body of Bright. Daly headed down the right and tried to feed White who started claiming a penalty but nope. Try again later.
Twenty-five minutes in and Heath went for a header while Bronze went for a header. Crack. The ball fell to Lavelle who took another belter shot which Telford managed to parry away. Phew – we had a match afoot, afoot I say!
Embed from Getty Images
Twist in the plot – the USA were now playing the long ball game. What is happening?! Nothing came of it except that Telford tidily gathered the ball on the edge of the box.
That head clash sparked something in Bronze who marauded through the USA box like Gaston through the town square, laying off to Mead who sliiiiipppppppppped.
Embed from Getty Images
Walsh then sent in a cross which Sauerbrunn blocked with her leg causing the ball to drop for White who failed to bag her second.
Horan on the left spotted an unmarked Morgan heading to the near post and she planted her pert header into the net. 1-2 USA.
Embed from Getty Images
Embed from Getty Images
Embed from Getty Images
Minimal Morgan. That's what I'll call her from now on. And the whole celebration thing, which I will not be showing? That is what arrogance looks like. Megan Rapinoe's celebration? That is what confidence looks like. Take notes and get back to me.
Oh, and I guess Morgan was trying for a tea drinking motif but it read to those of us at the table that she was smoking a spliff. More on this later.
Past the thirty minute mark and Walsh launched a long ball that required Alyssa Naeher to stretch to parry it away. What a goal that could have been.
Ertz at the other end blasted her chance over the crossbar. Were you enjoying the match yet? I begrudgingly was.
Press and Daly got into a bit of a tussle but managed to smooth things over.
Embed from Getty Images
Not so for Bright and Morgan though as the former "unintentionally" slapped the latter in the face trying to impede her run. Let's give it the Zapruder film treatment –
Embed from Getty Images
Embed from Getty Images
Embed from Getty Images
Embed from Getty Images
Embed from Getty Images
Hahaha … I shouldn't chuckle … hahaha. The high drama. A yellow card for Bright because you cannot touch another player's face.
Horan struck a header from the resulting free kick but it went on a free trip wide of the net. She started lobbying for a penalty on Bronze but referee carried on.
Two minutes left in the half, and Bright failed to clear a long ball though thankfully she was able to recover and send it out. Bright was showing all the signs of having a clanger of a match. But who could be subbed in for her? No one really.
Crystal Dunn fielded a poor pass which Bronze latched on to and went off down the right. She managed to win a corner, which was met by Jill Scott who sent her header way wide.
Half-time: England 1 – USA 2
Getting the equalizer relatively quickly was England's saving grace thus far. For unfathomable reasons Bronze was shaky and Scott was around but not around. This I'm blaming on the tactical move to bring Parris inside rather leave her out on the right where she flourishes. Parris is not a number 10; the people on the bench with the names Kirby and Duggan are. But, hey, this match was no big deal.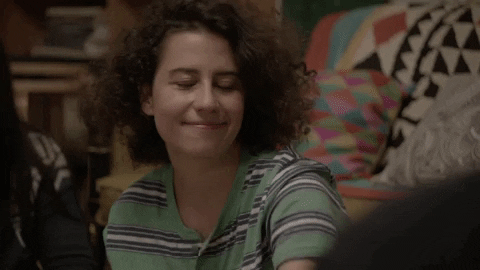 Into the second half, and Bronze was rewarded for stopping Horan with a whack in the mouth. No face touching! Yellow card to Horan.
Daly got a touch of revenge for her teammate, going a bit studs-ish on Horan a minute later. No yellow card. Inconsistency, thy name is referee.
Embed from Getty Images
Nikita Parris, quiet thus far in her unsuited number 10 role, found herself with a possible chance only to be taken out from behind by Dunn. Free kick in a dangerous area. Ooooo, these are the best of the worst.
Walsh sent in a cross to the far post for Houghton, who headed down and White attempted to foot the ball over her shoulder at a tight angle. Naeher was equal to the challenge. Are USA fans less nervous about Naeher in the sticks now? Maybe you should be.
Embed from Getty Images
Embed from Getty Images
Bronze once again. She released Scott down the right who sent the ball to Parris who planned to release White but the latter was offside.
Lavelle launched down the middle of the field and was felled only by her eagerness. If the point of having Lavelle out there was to panic England, well, it was working.
Into the 58th minute and England made their first change with Fran Kirby on for Mead. Umm, no. Wrong. Mead was doing well; Daly was not.
A couple minutes later and Telford got momentarily confused as to which team she was playing for. A mess up on the edge of the box saw her gift possession to Press who aimed for the top left corner of the empty net but it went way farther.
Down went Lavelle about four minutes later. Looked like a leg or hamstring injury. Well, I guess the hamstring is part of the leg so … 🤷🏻‍♀️. Off she went for Sam Mewis.
Embed from Getty Images
Quick movement by England saw Walsh pass forward to Scott who released it immediately for White who, in-between Sauerbrunn and Dahlkemper again, banged it into the bottom corner. 2-2.
Embed from Getty Images
Embed from Getty Images
Embed from Getty Images
Oh, but no.
Embed from Getty Images
Embed from Getty Images
Correct call but damn that was pretty. At least we didn't have to see that silly goggles celebration again. And it's not even original; she stole it off another player. Really? Of all the celebrations, that's the one you steal? I guess it could be worse, she could have picked Griezmann's loser one. No, even she knows how perfect that one is for him.
Oh, and here's the later I mentioned earlier. White threw in the following response to Morgan's goal celebration before the offside ruling –
SEE?! We weren't the only ones who didn't see a tea sipping situation earlier.
Anyway, England with their second substitution sending on Jade Moore for Walsh. Walsh had a fantastic match; didn't see how removing her would help England.
Twenty minutes left for England to get at least an equalizer. The USA were quite comfortable with their bus and had zero plans of redecorating.
The heat was starting to show in the players. I can barely lay prone when the temperature is over 30 degrees Celsius let alone … move.
Heath went down around this time though not sure for what? Was she fouled Unofficial water break? She rarely goes down. Come to think of it, why weren't there water breaks in this match? The heat wave was still waving. I should probably look into this but Lozil's been patient long enough waiting for this recap.
Embed from Getty Images
Kirby made a play in the midfield feeding Stokes who sent a pass through the box for White but she missed. White immediately started calling for a penalty but the referee wasn't interested. But, hey, this match was no big deal.
The USA made their second substitution, Carli Lloyd on for Heath. I'd call Lloyd a super sub but she's more like a match killer. In the good way.
But wait … something's happening. VAR has indicated an interest in White's call for a penalty. Dun dun dun. Did you see contact here? I see a little contact but nothing significant.
Embed from Getty Images
Embed from Getty Images
Embed from Getty Images
But off to the VAR room we went for some party snacks and awkward small talk.
Embed from Getty Images
Embed from Getty Images
And we waited …
Embed from Getty Images
Embed from Getty Images
Booking to Sauerbrunn and penalty to England. Normally a penalty is a good thing but was it a good thing here? England had already whiffed on three of their four penalties in this tournament. I can't imagine confidence was high within the English fan camps this one would be a success.
Captain Steph Houghton stepped up and sent a woeful side-footed shot to the bottom left corner. Naeher telegraphed it all the way and made the save.
Embed from Getty Images
Embed from Getty Images
Embed from Getty Images
Embed from Getty Images
Embed from Getty Images
Embed from Getty Images

Where is the Hope Solo reaction shot? JK.
ForzaSusan – Impressive save by Naeher; England also crappy with Pks this tournament. Parris missed two and now Houghton. No taking away from Naeher but English PKs need work.
Meanwhile I was thinking this –
Editorial break: I've been asked multiple times what I thought of this situation given the penalty scenario in Canada's match v Sweden. It's all about context. In this situation, Houghton most definitely should not have taken the penalty. But she's the captain? Yes, but White was the on fire goal-scorer for England. You cede this situation to the goal scorer, captain or not. In Canada's scenario, we had no one with the goal scoring touch in that match or in the tournament. So we looked to our leader, our most capped and prolific goal-scorer, to step in and take control. Houghton made a poor captain decision just like Sinclair but for different reasons within different contexts. Editorial break over.
Now, into the 86th minute and someone will have to explain what Bright was thinking going studs in on Minimal Morgan. I get she's an easy target because, like, what else does she do besides pull fouls in the cheapest and most overdramatized ways.
Embed from Getty Images
Embed from Getty Images
Embed from Getty Images
Embed from Getty Images
Embed from Getty Images
This really could have been a straight red but a second yellow got her a sending off just the same. Although the referee seemed to forget that for a hot second then showed the red.
ForzaSusan – Not surprised that Bright got the red. She was off all match, just sloppy. A lousy way though to end the tournament.
Hey, you get what you earn. Bright has a column over on the BBC and she has provided her perspective on the yellow and red cards.
The USA made their last substitution, bringing on Ali Krieger for O'Hara. The latter didn't do too bad in this match but didn't do too good either. Honestly, an average match for the USA defensive is a good match these days.
England followed suit, substituting Daly for Georgia Stanway. Yes to the substitution, and no to the way too late timing. Way too late.
England down to ten players and seven minutes of additional time. Bronze headed off down the right but her cross was not so good. Stokes then dropped the ball during a throw-in.
Embed from Getty Images
Desperately holding on, the USA pressured Moore into taking a shot instead of looking to her options on either side.
Final whistle.
Final score: England 1 – USA 2
HB & HB Player of the Match: Keira Walsh ENG / Rose Lavelle USA
VISA Player of the Match: Alex Morgan USA
---
Final thoughts
Well, for a semi-final this would have made a helluva intriguing and exasperating final. Right? It had all the requisite drama if punctuated by periods of tedium. You have to think White hates VAR by now. Or respects it. Thin edge there.
ForzaSusan has some final thoughts for you –
This game showed what we've known all along. Both teams have some serious defensive worries. While it would have been hard for Telford to get at Press's well placed goal, I definitely think Sauerbraun and Dahlkemper were lacking for White's goal.

Stokes was good at keeping Tobin Heath tamed — maybe that's why she didn't take the Morgan threat seriously? But other than the goal, the less said about Morgan the better. She's way more arrogant than she deserves to be. Her diving — particularly the one where she rolled onto her stomach and put her feet up like she was relaxing did not help my ever growing irritation with her.
No one likes Morgan around here. And it's not because we're jealous or envious or whatever crap arrogant people throw around as weak reasons why people don't like them. She's part of that old-school dirty play mentality that really doesn't wash out with the result any more. I can't imagine Ellis fields her for many other reasons than to just take up space.
Lavelle doesn't play like this and perhaps that's one reason why pre-injury she was one of the more exciting USA players out there. She's been a bright spark the whole tournament; perhaps someone to consider as a future captain. heat
As for England, I don't know why they were crying at the end. This match was no big deal. Right Phil? Asshole. And he's creepy AF.
From ForzaSusan –
The Guardian made this comment on its minute by minute commentary on Lavelle's that gave me the willies, especially after your PSA yesterday: Lavelle makes her way back to the bench, Phil Neville gives her a sympathetic tap on the back of the head. A lovely sporting moment amid the hubbub. She's replaced by Mewis.
The PSA, if you're interested, is … well, look at these photos –
Embed from Getty Images
Embed from Getty Images
Embed from Getty Images
Right??!! Tell me that last one didn't give you "ex trying to convince you they'll never cheat again" vibes.
He's always touching people like this. Ugh. He gave an interview earlier this year where he talked about how he knows everything about all the national team players and how they keep him informed all the time of what they're doing. I've been on alert ever since. I've never been part of a high-performing sports team but this seems wrong, so wrong. And that so many male journalists were praising him for this added a whole other alert level.
Then he did this with Morgan and … no. I may not like Morgan but how is it okay for anyone let alone a male to randomly slap a woman?
Blech. As for the actual TEAM, they played not too bad but their formation and squad were all wrong. I mentioned earlier about Parris being out of position and that was just one major issue. Bronze took awhile to get into the match and so did Scott which is not what you want from your tournament stars. The substitutes were too late and not alway right. It's hard for me to believe England thought this was their best attacking strategy, even though that's what was said. The players were let down by their coach, in many ways, and that's just sad.
Embed from Getty Images
Embed from Getty Images
Embed from Getty Images
– Teri