Tag Archives: Honduras National Team
27
Jun
Attacking midfielder Alexander currently plays for Olimpia. He has represented Honduras at the U17, U20, U23 and senior levels.
28
Jun
My sincerest apologies, gang. I've been quite remiss in keeping up with my blogging duties. It's been a bit messy around these here parts lately, so I hope you'll forgive the delay. That said, here's a quick recap of all the good stuff you may have missed! Continue reading →
19
Jun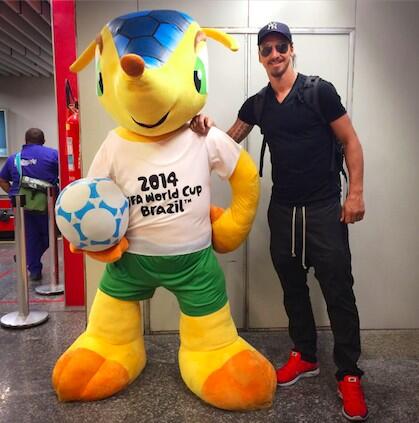 I repeat, Zlatan has arrived!
18
Jun
You could make a really solid argument that this match was better than the three-goal thriller that was France v. Honduras. The teams were more evenly matched, you got a real sense of both teams' strengths and weaknesses—and nothing beats a last-minute winner, right? That said, I'm going to keep this short and sweet. Continue reading →
16
Jun

France showed up to this match with only one thing in mind: redemption. I'd say that mission was soundly accomplished, wouldn't you? And with style, too. It was an afternoon of thrilling goals, technical snafus, a red card and the long-awaited introduction of goal-line technology! What a match! Continue reading →
14
Jun
Hey gang, it's Karo (kfunk22 / karoroad), reporting for Group E duty as we get underway in Brazil. Super pumped to be here with you all! How awesome is this going to be? How awesome has this been already? Continue reading →
2
Jun
Right back Brayan plays for Olimpia in the Honduran Premier League. He has represented Honduras at the senior level since 2010.
2
Jun
Luis Suarez ((no, not that Luis Suarez) leads Honduras on to their third World Cup appearance. Continue reading →